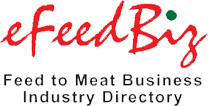 Delacon Phytogenic Feed Additives
Contact Details
Company Name
Delacon Phytogenic Feed Additives
Contact Person
Mr. Martin Broetel
Telephone
43 - 732 - 640531
Fax
43 - 732 - 640533
Email
martin.broetel@delacon.com
Street Address
Weissenwolffstr. 14
Town/City
Steyregg
Country/Location
Austria
Postal Code
4221
Website
http://www.delacon.com
Delacon Phytogenic Feed Additives
DELACON's mission is to improve animal nutritional efficiency, health and food safety. Furthermore, the use of phytogenic feed additives helps to significantly reduce the environmental impact (e.g. ammonia and methane emissions) of livestock production.
The strong commitment to research and development guarantees the company's world leading position. By investing 10% of its annual turnover DELACON constantly strengthens and fosters its knowledge and innovations in phytogenics. In 2011, DELACON even opened its own state-of-the-art research center in the Czech Republic. With this investment, DELACON built one of Europe's most sophisticated research centers in animal nutrition, but also environmental and emission research.
The family-owned company with its administrative headquarter and exclusive production in Steyregg (Austria) maintains a vast network of subsidiaries and more than 25 distributors in over 45 countries worldwide.
Company Profile
Company Name :
Delacon Phytogenic Feed Additives
Business Type :
Feed Supplement Supplier
Product/Services :
Phytogenic Feed Additives
Company Website :
Main Markets :
Africa
Asia
Australia and the Pacific
Central America
Europe
Middle East
North America
South America