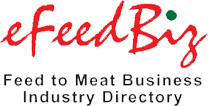 Framelco BV
Contact Details
Company Name
Framelco BV
Contact Person
Mr. L.F. Snijders
Telephone
31 - 880 - 443300
Email
info@framelco.com
Street Address
Ruisvoorn 5
Town/City
Raamsdonksveer
State/Province
Noord-Brabant
Country/Location
Netherlands
Postal Code
4941 SB
Website
http://www.framelco.com
Framelco BV

FRAmelco
FRAmelco is a family-owned company specialized in the development, manufacturing, and marketing of animal feed and drinking water additives worldwide. We provide the industry with additive solutions that allow both agriculture and aquaculture to increase productivity and profitability in a sustainable manner.

Vision
In a world with limited natural resources and a growing population, there is an increasing demand for high quality meat, milk and eggs. We aim to play a leading role in the research and development of sustainable feed additive solutions and actively pursue our goal to become a leading force in the feed and drinking water additives market in 2020.

Mission
We dedicate ourselves to provide farmers with feed and drinking water additive solutions that promote animal health and performance while reducing the use of antibiotics in the food value chain.
Company Profile
Company Name :
Framelco BV
Business Type :
Feed Supplement Supplier
Animal Health Product Supplier
Product/Services :
New Generation Acidifiers
Company Website :
Main Markets :
Africa
Asia
Australia and the Pacific
Central America
Europe
Middle East
South America