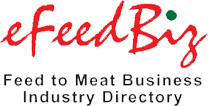 Impextraco N.V.
Contact Details
Company Name
Impextraco N.V.
Contact Person
Ms. Ellen Bitter
Telephone
32 - 15 - 222425
Email
info@impextraco.com
Street Address
Wiekevorstsesteenweg 38
Town/City
Heist-Op-Den-Berg
Country/Location
Belgium
Postal Code
B-2220
Website
http://www.impextraco.com/
Impextraco N.V.
Impextraco is a leading manufacturer of micro-ingredients for the feed industry. Under its Power-Protexion® brands, Impextraco develops functional feed ingredients that protect both the feed and the animal - ensuring safer food production. Under its Xtra-Performance® brands, Impextraco produces and markets ingredients that enhance and optimize the feed nutritional quality. Impextraco has a strong focus on R&D and quality assurance. The company has modern production facilities in Belgium and a presence in more than 85 countries. Impextraco is committed to delivering cost-effective solutions that increase the performance of animal production.
Company Profile
Company Name :
Impextraco N.V.
Business Type :
Feed Supplement Supplier
Animal Health Product Supplier
Others
Product/Services :
Micro-ingredients
Company Website :
Main Markets :
Africa
Asia
Australia and the Pacific
Central America
Europe
Middle East
North America
South America