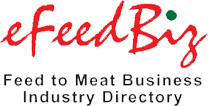 Pancosma S.A.
Contact Details
Company Name
Pancosma S.A.
Contact Person
Ms. Jennifer Maurin
Telephone
41 - 22 - 9298452
Fax
41 - 22 - 9298495
Email
jennifer.maurin@pancosma.ch
Street Address
Voie-des-Traz 6
Town/City
Le Grand-Saconnex
State/Province
(Genève)
Country/Location
Switzerland
Postal Code
CH-1218
Website
http://www.pancosma.com/
Pancosma S.A.
ABOUT US
For more than 60 years, Pancosma's highly skilled teams have been applying their knowledge to researching, developing, producing, marketing and selling essential innovative animal nutrition products and concepts for global application.
OUR AMBITION…

…is to help you optimize production of high quality and safe food by improving animal nutrition through the use of appropriate and well-proven feed additives, backed up by the highest possible quality of support services.
ABOUT YOU

You are looking for innovative products and services to improve animal performance and natural defences, within a mutually trusting relationship. You need efficient, cost-effective, safe and proven solutions. With this in mind, we put our entire knowledge and team at your disposal.
Company Profile
Company Name :
Pancosma S.A.
Business Type :
Feed Supplement Supplier
Product/Services :
Sweeteners and Flavouring Palatants Performance Enhancer Minerals (glycinates and chelates)
Company Website :
Main Markets :
Asia
Europe
North America
South America