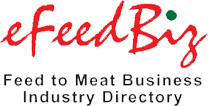 Joosten Products B.V.
Contact Details
Company Name
Joosten Products B.V.
Contact Person
Mr. - -
Telephone
31 - 495 - 584970
Fax
31 - 495 - 540045
Email
info@joosten.nl
Street Address
AB Weert
Town/City
Weert
Country/Location
Netherlands
Postal Code
6000
Website
http://www.joosten.nl/
Joosten Products B.V.
Joosten Products was founded in 1873 and has developed itself into a trendsetter within the animal feed industry. We are success-driven and are always looking for new opportunities in countries all over the world. Joosten Products is one of the leading European exporters of dairy concentrates and milk replacers. We have been successfully exporting our products worldwide for decades and are present in many countries throughout the world with our own distribution channels. Joosten Products provides you with the service you need and deserve.
Company Profile
Company Name :
Joosten Products B.V.
Business Type :
Feed Supplement Supplier
Feed Grain Supplier
Feed Manufacturer
Product/Services :
Company Website :
Main Markets :
Europe