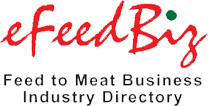 Lifecome Biochemistry CO., LTD.
Contact Details
Company Name
Lifecome Biochemistry CO., LTD.
Contact Person
Mr. Henrry Huang
Telephone
86 - 599 - 2846588
Fax
86 - 599 - 2839087
Email
sales@pclifecome.com
Street Address
No. 19, Industrial Park
Town/City
Pucheng
State/Province
Fujian Province
Country/Location
China
Postal Code
353400
Website
http://www.pclifecome.com
Lifecome Biochemistry CO., LTD.
Lifecome Biochemistry Co., Ltd. was established in 2003 and is located in Fujian Province, China. The head office and manufacturing facilities are located within 20 hectares of land in the Nanpu Ecological Industrial Park, Pucheng with a total floor area of 70,000 square meters. Lifecome is recognized by the Chinese Government as a national high-tech enterprise.
All Lifecome products are manufactured using facilities which comply with current Chinese Ministry of Agriculture Good Manufacturing Practices (cGMP). Lifecome has achieved ISO9001:2000 quality management certification and its facilities have been in-spected and approved by international Regulatory agencies including the US FDA and the Australian APVMA. Lifecome products have been approved for sale in more than 40 countries. Bacitracin methylene disalicylate premix has recently been approved as a new veterinary drug by China's Ministry of Agriculture and has passed US FDA site-inspection.
In an ever changing global marketplace Lifecome will continue to provide new and existing customers with the highest levels of product quality and service.
Company Profile
Company Name :
Lifecome Biochemistry CO., LTD.
Business Type :
Feed Supplement Supplier
Product/Services :
Company Website :
Main Markets :
Africa
Asia
Australia and the Pacific
Europe
Middle East
North America
South America