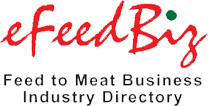 EASY BIO, Inc.
Contact Details
Company Name
EASY BIO, Inc.
Contact Person
Ms. Ashley Lim
Telephone
82 - 2 - 5019988
Fax
82 - 2 - 5013082
Email
easybio@easybio.co.kr
Street Address
3rd floor, Union Center B/D, 310, Gangnam-daero
Town/City
Gangnam-Gu
State/Province
Seoul
Country/Location
South Korea
Postal Code
-
Website
http://www.easybio.co.kr/Eng/
ENDO-POWER &#x3B2® is a dehydrate product of the fermentation of Aspergillus niger and Aspergillus oryzae with barley malt sprouts as carrier. The main enzymes present in ENDO-POWER &#x3B2® ...

Lipidol is a lysolecithin prepared from phospholipids present in soybean lecithin. Phospholipase enzymes are used to remove one of the fatty acid chains from the lecithin which encourages interaction ...