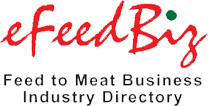 JH Biotech, Inc.
Contact Details
Company Name
JH Biotech, Inc.
Contact Person
Ms. Michelle Zdybowicz
Telephone
1 - 805 - 6508933
Fax
1 - 805 - 6508942
Email
info@jhbiotech.com
Street Address
4951 Olivas Park Drive
Town/City
Ventura
State/Province
California
Country/Location
United States
Postal Code
93003
Website
http://www.jhbiotech.com
Buffermin Proteinates are a line of chelated trace minerals for animals. Metal proteinate are defined as products resulting from the chelation of a soluble salt with amino acids and (or) partially hyd...