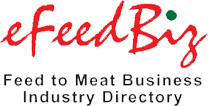 FMR Ω 3 - Fishmeal Replacer
Contact Details
Company Name
Joosten Products B.V.
Contact Person
- -
Telephone
31 - 495 - 584970
Fax
31 - 495 - 540045
Town/City
Weert
Country/Location
Netherlands
Postal Code
6000
Street Address
AB Weert
Website
Product Name
: FMR Ω 3 - Fishmeal Replacer
Unit Size
: 25 kg
Packaging Type
: Multiply paper bags of 25 kg net weight
Product Origin
: Netherlands
FMR Ω 3
Fishmeal Replacer

Joosten Products has developed a fishmeal replacer/analogue, named FMR Ω 3. This is not only a one-on-one substitute for fish protein but also for the fatty acid composition.

Fishmeal is a high quality protein source in animal nutrition with a specific amino acid and fatty acid profile. The benefits are high-quality digestible protein with a fatty acid profile that stimulates the animal's health and immune system.

This developed fishmeal replacer combines all the health benefits of fishmeal without its disadvantages, such as biogenic and pathogen contaminations or degradation of the protein.

Benefits of using FMR Ω 3

FMR Ω 3 contains high-quality protein with the specific amino acid profile. Certain amino acids in FMR Ω 3 have a positive effect on both the feed conversion ratio and the meat quality. Together with the focus on health properties this makes FMR Ω 3 unique. The high content of omega 3 and omega 6 fatty acids stimulates the animal's immune system and has a major impact on development of the intestinal villi.

The advantages:

* Highly digestible protein (>95%) with a specific amino acid profile
* Omega 3 and 6 fatty acids
* Excellent palatability
* Stimulation of the immune system
* Positive impact on FCR and meat quality
* Easy to use in any feed factory
* Constant taste, price and quality
* No biogenic/pathogenic contamination

From a nutritional and economic viewpoint, FMR Ω 3 is a perfect substitute for fishmeal. As this product only contains processed vegetable protein there are no restrictions on its use in a feed factory and it is always available.