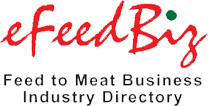 MSM Fish Meal Replacer 65%
Contact Details
Company Name
Shanghai Renle International Trading Co., Ltd.
Contact Person
Chen Yi
Telephone
86 - 21 - 67766118
Fax
86 - 21 - 67766118
Mobile
86 - 13916604777
Town/City
Shanghai
State/Province
Shanghai
Country/Location
China
Postal Code
201612
Street Address
No.518, Building 3, 4 Floor, Xin Zhuan Road
Product Name
: MSM Fish Meal Replacer 65%
Unit Size
: 50 kg
Packaging Type
: 50 Kg per bag
Product Origin
: United States
AFPC65% is a protein concentrate made from high quality fish meal, meat and bone meal of bovine or porcine origin, poultry meal, synthetic amino acids and dicalcium phosphate, etc. It is formulated to give the same performance as Peruvian fish meal with 65% protein. Researches and application have shown that it is an excellent alternative for fish meal. Key advantages of AFPC65% are stable supply, consistent quality, and competitive price. Many major feed producers in the world use AFPC65% in poultry, pig, dairy and aquacultural feeds world wide.

Composition
Parameter / Typical Value
Protein: 65.50% 65.00%Min
Fat: 10.00% 13.00%Max
Moisture: 4.30% 10.00% Max
Fiber: 1.85% 4.00% Max
Ash: 17.60% 30.00% Max
Salt: 1.50% 4.00% Max
ME(calculated): 2700 Kcal/kg
Salmonella Negative at the time of shipment

Amino Acids
Alanine: 4.23%
Arginine: 3.80%
Glycine: 6.73%
Serine: 3.49%
Histidine: 1.62%
Isoleucine: 1.80%
Leucine: 4.58%
Lysine: 4.90%
Methionine: 1.90%
Cystine: 1.16%
Total Sulfur AA: 3.06%
Proline: 5.22%
Threonine: 2.41%
Tryptophan: 0.52%
Valine: 4.11%

Minerals
Calcium: 5.60%
Phosphorus: 3.01%
Sodium: 0.80%
Chlorine: 0.61%
Potassium: 0.41%

Treated with Antioxidant

Usage and Dosage: AFPC65% can be used in all kinds of feeds. The recommended addition rate is 8%. The dosage may vary depending on the circumstance.

Storage: One year in a dry and cool place.