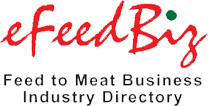 ROVIMIX Hy-D®
Contact Details
Company Name
DSM Nutritional Products Asia Pacific Pte Ltd.
Contact Person
Christos Antipatis
Telephone
65 - 66326612
Fax
65 - 66326600
Town/City
Singapore
State/Province
-
Country/Location
Singapore
Postal Code
059763
Street Address
2 Havelock Road, #04-01
Website
Product Name
: ROVIMIX Hy-D®
Unit Size
: 25 kg
Packaging Type
: 12.5 g 25-hydroxycholecalciferol per kg of product, 25 kg per drum
Product Origin
: United States
Hy-D® represents the evolution of vitamin D3 that modern livestock production demands. Hy-D® is 25-hydroxycholecalciferol, a metabolite of vitamin D3. When added to practical livestock diets, Hy-D® is capable of eliciting positive field responses that cannot be obtained by increasing dietary vitamin D3 levels alone. These differential responses are primarily attributed to the differences in absorption and in bypassing and not bypassing the liver for metabolism.

The absorption of Hy-D® is independent of bile acid secretion and micelle formation and is less affected by enteric diseases and malabsorption. Hy-D® is already in the form of 25-hydroxycholecalciferol when it is absorbed and therefore is more potent in providing optimum levels of biologically active form of vitamin D3, i.e., 1,25-dihydroxycholecalciferol to the animal for its roles in calcium and phosphorus metabolism and bone mineralization, although other functions such as fertility, embryonic development, hatchability and immunity are also being discovered. Hy-D® has been shown to lower the rate of early-lay mortality and the incidence of osteoperosis and to improve hatchability of fertile eggs and quality of egg shell in breeder and layer hens. Newly-hatched chicks derived from Hy-D®-fed breeder hens have a lower incidence of "congenital rickets". Hy-D® has been proven to minimize the deleterious effects of malabsorption-and / or-enteric disease-induced leg problems (field rickets) and the incidence of tibial dyschrondrplasia in broilers. Hy-D® is also beneficial to broilers in improving livability and breast meat yield, reducing processing condemns resulted from cellulitis and airsacculitis and decreasing the incidence of discoloration of thigh meat next to the femur following cooking.

Hy-D® has equally been proven its benefits to the swine. Hy-D® has been shown to improving the semen quality and the fertility of boars and the reproductive performance of sows for increasing litter sizes both at birth and at weaning. Hy-D® is also beneficial in improving the growth performance of post-weaned piglets and growing and finishing pigs.