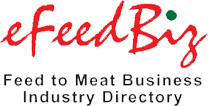 Linco-Strep. Inj. Sol.
Contact Details
Company Name
Nova Laboratories Sdn Bhd
Contact Person
Sales Manager
Telephone
60 - 3 - 31413181
Fax
60 - 3 - 31411661
Town/City
Sungai Pelek, Sepang
State/Province
Selangor
Country/Location
Malaysia
Postal Code
43950
Street Address
Lot 708, Nova Avenue, 4th Mile
Website
Product Name
: Linco-Strep. Inj. Sol.
Unit Size
: 100 ml.
Packaging Type
: 100 ml
Product Origin
: Malaysia
Active ingredients
Each ml contains: Lincomycin (as hydrochloride) 50 mg
Dihydrostreptomycin (as sulfate) 100 mg


Indication:
For the treatment of the following respiratory infections in pigs caused by mycoplasma and bacteria susceptible to lincomycin and / or dihydrostreptomycin, such as: pneumonia caused by Mycoplasma hyopneumonia, Haemophilus pleuropneumonia, Pasteurella multocida, Bordetella bronchoseptica and Klebsiella spp.