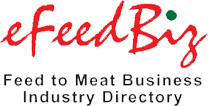 Vibrex
Contact Details
Company Name
Agranco Corporation USA
Contact Person
Jose E. Ferrer
Telephone
1 - 305 - 4432046
Fax
1 - 305 - 4437062
Town/City
Coral Gables
State/Province
Florida
Country/Location
United States
Postal Code
FL 33134
Street Address
824 Coral Way
Website
Product Name
: Vibrex
Unit Size
: 17 kg
Packaging Type
: 17 kg. UN approved plastic drums
Product Origin
: United Kingdom
Agranco has developed the most technologically advanced stabilized chlorine dioxide formulation with the commercial name: Vibrex®. (POWDER)

Vibrex® offers all the advantages of chlorine, with superior performance without any of the inconveniences.

Vibrex® WHEN MIXED IN WATER, is a colorless, odorless liquid, nontoxic (AT RECOMMENDED LEVELS) , non corrosive and nonflammable. It is a wide spectrum bactericide, fungicide, virucide and algaecide to be used as a disinfectant in many applications involving human and animal consumption foods and beverages, and farm operations.

Vibrex® is also used in the disinfections and prevention of contamination in hospitals, hotels and restaurants, etc.

Vibrex® destroys and controls the development of micro-organisms such as bacteria, mould, algae and virus. Its active infredients , approved by the Food and Drug Administration ( FDA ) of the United States under chapter No. 173.309.