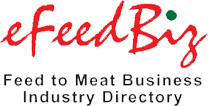 Ivomec Premix
Contact Details
Company Name
Merial Limited
Contact Person
Tim Cain
Telephone
1 - 678 - 6383000
Town/City
Duluth
State/Province
Georgia
Country/Location
United States
Postal Code
30096
Street Address
3239 Satellite Boulevard, Building 500
Website
Product Name
: Ivomec Premix
Unit Size
: 50 ml.
Packaging Type
: 5 kg multiple wall bags with a polyethylene liner
Product Origin
: Netherlands
Inactivated bacterin, adjuvanted with Aluminium hydroxide, containing at least 3.0 ELISA U of whole cell Mycoplasma hyopneumoniae per dose.

This innovative vaccine can be administered in various regimens to allow optimum immunization agains Mycoplasma hyopneumonia.