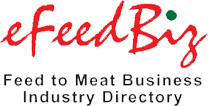 Vetrimoxin L.A.
Contact Details
Company Name
Ceva Animal Health Asia Pacific
Contact Person
M. Hong
Telephone
60 - 3 - 79574440
Fax
60 - 3 - 79544702
Town/City
PETALING JAYA, SELANGOR
Country/Location
Malaysia
Postal Code
46300
Street Address
3.06 Level 3, Wisma Academy
Website
Product Name
: Vetrimoxin L.A.
Unit Size
: 50 ml.
Packaging Type
: Available in 50 ml & 100 ml vials.
Product Origin
: Malaysia
Vetrimoxin L.A. (Amoxicillin 15%) is a semi-synthetic penicillin. The long acting formulation of Vetrimoxin L.A. allows the antibiotic to reach and maintain effective level for a period of 48 hours in the blood.

The main advantages of Vetrimoxin L.A. are :

-Broad Spectrum Antibiotic effective against a wide range of gram positive and gram negative bacteria.
-Quick therapeutical response.
-Bactericidal action.
-Suitable for the control of infection due to susceptible micro-organism where a single (injection) dose give prolong activity.
-Excellent diffusion and high concentration into all tissues after single administration through intra-muscular route.
-Vetrimoxin L.A. protects from secondary bacterial infection when given in a viral diseases.

Composition :
Amoxicillin (as trihydrate salt) 150 mg
Excipient qs 100 ml

Indications:
1) Large Animals

Respiratory Tract Infections including :

-Pneumonia
-Haemorrhagic septicaemia

Alimentary Tract Infections including :

-Enteritis
-Diarrhoea
-Dysentery

Urogenital Tract Infections including :

-Cystitis
-Metritis

Skin & Soft Tissue Infections including :

-Wounds
-Abscesses
-Foot & Joint Infections
-Navel ill
-Mastitis

Prevention of post operative infections (after surgery):

Vetrimoxin LA may also be used as an adjunct to the intra-mammary therapy to bovine mastitis.

2)Poultry
For the treatment of infections caused by a wide range of gram positive as well as gram negative bacteria especially against :

-Escherichia coli (E.coli)
-Mycoplasma
-Pasteurella spp.
-Salmonella spp.
-Staphylococci spp.
-Streptococci spp.

It also eradicates Chronic Respiratory Diseases (CRD) and Infectious Coryza.

Mode of Action:

The mode of action of Vetrimoxin LA (betalactamines, especially amoxicillin is now well described. Betalactamines are antibiotics with a bactericidal activity that inhibit the bacteria cell wall synthesis.

They are active against bacteria in their growing phase.

Contraindications:

-Do not administer to animals sensitive to penicillin.
-Do not administer to rabbits and rodents.
-Do not administer intravenous.
-Do not administer with vaccines which do not dissolve in oil base.