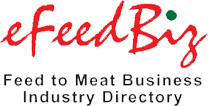 MCC-10 Climat control for poultry
Contact Details
Company Name
Opticon Agri Systems
Contact Person
Herman Fleuren
Telephone
31 - 77 - 3231200
Fax
31 - 77 - 3873306
Town/City
Venlo
State/Province
Limburg
Country/Location
Netherlands
Postal Code
5928 PT
Street Address
Rijnaakkade 5, Venlo
Website
Product Name
: MCC-10 Climat control for poultry
Unit Size
: 3 kg
Packaging Type
: Box
Product Origin
: Netherlands
OPTICON MCC-10 FOR THE PERFECT

CLIMATE IN YOUR BARN!

Opticon climate controls take care of a

healthy and efficient growth of your

poultry. The climate in your poultry house

will be controlled in conjunction with the

latest advanced technology according the

EMC regulations of the European

Community. Flexibility of the MCC-10

shows how easy the unit can be

integrated with other OPTICON controls.

If desired, more MCC-10 can be

connected to a PC. The communication

program OptiLink gives you easy access

to all the data both via laptop on site or

remote. Operating made simple by your

design. The MCC-10 is provided with

menus including all the functions, which

are necessary for each application.