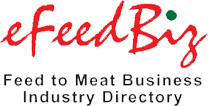 AveMix® Services
Contact Details
Company Name
AVEVE Biochem
Contact Person
Zen Verdickt
Telephone
32 - 3 - 6410217
Fax
32 - 3 - 6410222
Town/City
Merksem
Country/Location
Belgium
Postal Code
2170
Street Address
Eugeen Meeusstraat 6
Website
Product Name
: AveMix® Services
Unit Size
: -- others
Packaging Type
: --
Product Origin
: Belgium
As a division of the nº1 feed company in Belgium Aveve Biochem is a specialist in the area of biochemistry and enzyme technology through many years of experience and applied research in the feed sector.

Based on our know-how we can give advice and evaluate feed formulations, and provide tailor made advice for optimal enzyme composition and usage.

Our experience also enables us to guide you in your search for an antibiotic free feed composition through recommendations for an optimal product application.