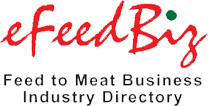 Animal feed optimization services - Maximizing your profits from phytase
Contact Details
Company Name
Danisco Animal Nutrition (part of DuPont)
Contact Person
Adrian Yee
Telephone
65 - 65863086
Fax
65 - 65863675
Town/City
Singapore
Country/Location
Singapore
Postal Code
098633
Street Address
1 HarbourFront Place #11-01 HarbourFront Tower 1
Website
Product Name
: Animal feed optimization services - Maximizing your profits from phytase
Unit Size
: - others
Packaging Type
: -
Product Origin
: United States
The tool uses accurate and well-researched matrix values, based on 300+ data points for swine and over 500 for poultry. It also takes account of factors such as the age of the animal and diet.
This enables you to:
• maximize uptake of phosphorus and reduce the need for costly inorganic phosphorus supplementation.
• balance calcium and phosphorus levels, which is important for bone mineralization.
• rapidly reduce the anti-nutritional effects of phytate, releasing energy and amino acids.
Click
here
to read more