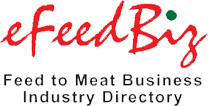 FOSBAC ™ is a proprietary, energizing broad spectrum antibiotic compound that was developed to optimize animals' economic performance through Strategic Application Programs.
Bedson S.A.
Trimixin 480 Trimethoprim Sulfamethoxazole TMP antibioticcs feed additives water-soluble vitamins CRD Chronic Respiratory Disease Complex Fowl Cholera Bacterial Enteritis (Coli Septicaemia) Infectious...
Diasham Resources Pte. Ltd.