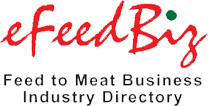 It is an ideal machine that designed for processing extruded floating aquatic feed and pet feed.
Specifically designed for making high-quality fish feed and pet food, covering a variety of production capacities up to 30 TPH and product sizes from 0.8-40 mm.
It is widely used in following aspects: extruding of soybeans, corn, soybean meal, etc; producing of the porket feed; treatment of the special materials like rice polish, dried blood powder and the pr...
The Extruder EX1250 provides high-capacity extrusion (10-20 tph) and offers a high degree of processing flexibility.
Simple operation Leading extrusion technology and intelligent control; by-pass to avoid blockage; simple operation, precise and reliable.
Easy operation PLC and touch screen for convenient control; by-pass provided to avoid blockage; easy operation, precise and reliable;
Wide applications Suitable for the extrusion of raw materials such as full-fat soy, corn flour, soybean meal, rice, rice bran, wheat and etc.
It is mainly composed of feeding, conditioning, expansion system, base, hydraulic system, grease adding system and steam adding system. Much cheaper raw materials can be adopted.)