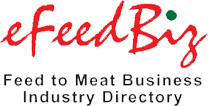 The hammer mill Multimill series ensures fine grinding of the material and is optimum for aqua feed, pet food, and other fine grinding applications.
Hammer mill – Optimill 1201 The ANDRITZ Optimill series is optimum for grinding raw material of normal to coarse structured feed products, such as cattle, pig and poultry feed. The Optimill 1201 pr...
The series 6 hammer mill is made especially for today's demanding applications. The hammer mill is equipped with a high-volume inlet for improved flow with light-density materials. The series has ...
Durability, Safety, Reliability, Easy installation, Simple operation, Less vibration & High productivity.