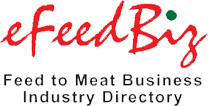 Pioneer Pellet Mill
Contact Details
Company Name
Bliss Industries Inc.
Contact Person
/ /
Telephone
1 - 580 - 7657787
Fax
1 - 580 - 7620111
Town/City
Ponca City
State/Province
Oklahoma
Country/Location
United States
Postal Code
OK 74602
Street Address
1415 W. Summit Ave
Website
Product Name
: Pioneer Pellet Mill
Unit Size
: 1 set
Packaging Type
: 1 set
Product Origin
: United States
Developed from a design concept proven worldwide since its introduction in 1975, the range of Pioneer Pellet Mills continues
to expand. Design features such as overall reliability, maximum efficiency, ease of operation and maintenance combine to provide lower operating costs to each owner. With the ability to provide a wide range of die sizes, die speeds and drive power, Bliss can more than meet your requirements for high quality at a reasonable cost.
Nothing is more important to your business than long term performance. All interior components of a Bliss Pellet Mill are selected for superior performance and wear. The result is maximum up-time that increases revenue and diminishes the chances of premature component failure.