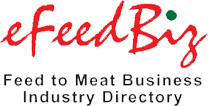 OptiMix paddle mixer
Contact Details
Company Name
ANDRITZ Feed & Biofuel A/S
Contact Person
Anne-Julie Andersen
Telephone
45 - 72 - 160300
Fax
45 - 72 - 160301
Town/City
Esbjerg
State/Province
-
Country/Location
Denmark
Postal Code
6705
Street Address
Glentevej 5-7
Website
Product Name
: OptiMix paddle mixer
Unit Size
: 1 set
Packaging Type
: --
Product Origin
: NA
The new OptiMix paddle mixer is designed with a special focus on today's increasing demands for a high-quality mixer. Speed and quality are two features that customers prioritize. The OptiMix is three times faster than the previous generation of mixers, and it ensures uniform distribution of nutrients, vitamins, and minerals, which will result in a homogeneous nutrient content in each feed pellet

Self-cleaning
The most remarkable feature of the OptiMix is its self-cleaning feature. The rotor changes direction between each batch, ensuring that all surfaces are kept clean by the material being mixed. Furthermore, placing the nozzles directly in the inlet ensures that the nozzles are wiped clean as well while each batch is loaded.

Faster and more efficient mixing
The new mixer is fast and efficient, and is capable of mixing up to 30 batches per hour. This is three times faster than the previous generation of mixers.

Unique design features
The overall design is focused on being as clean and easy to maintain as possible. Wiring and other installations are integrated into the construction, making it easy to clean and maintain. For easy access, a ladder is built into the end of the mixer. Due to its symmetry and built-in access route, the mixer is easy to integrate into factories. There are no left/right variants.

Easy access to liquid systems
The door opposite the liquid nozzles makes it possible to clean and maintain the nozzles without entering the mixer. This is a safe and fast way to maintain the liquid system.

New design of bottom damper
The bottom damper has a completely new design. It is hinged on one side and locked on the other side with 5 locks. To prevent any leakages, two sealing systems are provided:

1. Optimized design of the existing ANDRITZ HPB seal, with a metal seal set to face the trough.

2. Inflatable air seal that makes the bottom damper completely air-tight during mixing. The new bottom damper will prevent cross-contamination between batches.