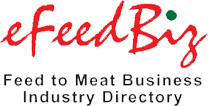 Pellet mill - Paladin series
Contact Details
Company Name
ANDRITZ Feed & Biofuel A/S
Contact Person
Anne-Julie Andersen
Telephone
45 - 72 - 160300
Fax
45 - 72 - 160301
Town/City
Esbjerg
State/Province
-
Country/Location
Denmark
Postal Code
6705
Street Address
Glentevej 5-7
Website
Product Name
: Pellet mill - Paladin series
Unit Size
: 1 set
Packaging Type
: Feed Production capacity 2 t.p.h. up to 60 t.p.h.
Product Origin
: NA
Well-proven design concept that offers reliability and maximum efficiency

Developed from a design concept proven on more than 2,500 operating machines sold world wide, the Paladin pellet mill series continues to advance and offer reliability, maximum efficiency and easy operation and maintenance.