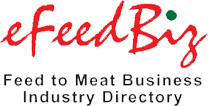 BATCH WEIGHING SYSTEMS
Contact Details
Company Name
Abel Manufacturing Co., Inc.
Contact Person
/ /
Telephone
1 - 920 - 7344443
Fax
1 - 920 - 7341084
Town/City
Appleton
State/Province
WI
Country/Location
United States
Postal Code
54912-0757
Street Address
1100 N. Mayflower Dr PO Box 757
Website
Product Name
: BATCH WEIGHING SYSTEMS
Unit Size
: 1 set
Packaging Type
: 1 set
Product Origin
: United States
Abel has introduced revolutionary advances in micro ingredient batching systems. They mark the beginning of an entirely new generation of advanced features and performance.

Significant improvements have been made in virtually all areas of micro system technology and design. Some of the most important improvements include electric motor conveyer drives, the ability to conveniently take inventory by weight, and substantial improvements in maintainability.

The advances, combined with our unsurpassed reputation for quality and technical excellence, provide you with a system of the highest performance and value.