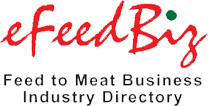 Levabon® Aquagrow E consists of Saccharomyces cerevisiae (brewer's yeast), and is a functional and nutritional ingredient for application in aquaculture feeds.
Levabon® Rumen E is a spray-dried, autolyzed yeast (Saccharomyces cerevisiae) product rich in bioactive ingredients and nutrients such as nucleotides, essential amino acids, peptides, cell wall carbo...
Description of Product : Original XPC is an all-natural, unique fermentation-based feed additive used in all classes of livestock, poultry, equine and pet diets. Original XPC is composed of beneficial...
Probiozyme is a feed additive containing stable probiotic organisms that improves balance microflora. It is fortified with enzymes for better nutrient digestion. Probiozyme reduces the incidence of...
Zymeyeast 100 is a concentrated source of live cell yeast culture, digstive enzymes and stabilized Bacillus strain. Zymeyeast stimulates beneficial bacteria in the gut and assists digestion by supp...