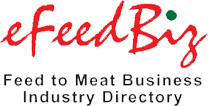 Superliv is herbal liver formula for better protection and production from Toxins, Drug metabolites, Pressure of peak production and disease episodes. It regenerates and tones up parenchyma resulting ...
Main ingredients:Coated Cysteamine HCL (50%) Appearance:white particulate Characteristics: Reduce the concentration of somatostatin in the body, and increase the concentration of GH indirectly,...
Dongying Baisen Imp. & Exp. Co.,Ltd.