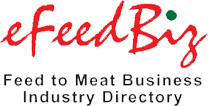 Biomin® HEPAprotect-Aqua is designed to prevent liver damage in aquatic species. Active components such as flavonoids and antioxidants protect the liver and enhance hepatic function.
The Digestarom® product line consists of specifically-formulated phytogenic products designed to support digestion and feed efficiency by combining unique flavoring properties with biologically-activ...
Salcochek is antidiarrhoeal product made from herbal extracts in synergy which prevents diarrohea and colonization of Salmonella and Ecoli in intestine to maintain healthy gut functions. Salcocheck al...
Stresroak is Herbal Immunomodulator, Antistress, Adaptogen and Performance Enhancer. It helps to counteract stress and improve vaccination response, growth and productivity of broilers, layers and bre...