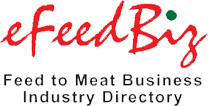 Amilyte
Contact Details
Company Name
Zagro Singapore
Contact Person
Karen Wee
Telephone
65 - 67591811
Fax
65 - 67591855
Town/City
Singapore
Country/Location
Singapore
Postal Code
738430
Street Address
Zagro Global Hub, 5 Woodlands Terrace
Website
Product Name
: Amilyte
Unit Size
: 100 g
Packaging Type
: Sachet, Drum
Product Origin
: Singapore
Amilyte is a water-soluble powder formulation of vitamins, electrolytes and amino acids which are essential for promoting growth, health and productivity.
Combination of these nutrients is effective in alleviating stress, dehydration and assist in fast recovery from diseases. These nutrients improve appetite thus improving feed conversion efficiency of the animals.
This product is also available in 500G, 1KG and 25KG.