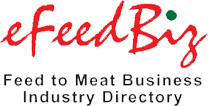 Nu-Century Whey
Contact Details
Company Name
Shanghai Renle International Trading Co., Ltd.
Contact Person
Chen Yi
Telephone
86 - 21 - 67766118
Fax
86 - 21 - 67766118
Mobile
86 - 13916604777
Town/City
Shanghai
State/Province
Shanghai
Country/Location
China
Postal Code
201612
Street Address
No.518, Building 3, 4 Floor, Xin Zhuan Road
Product Name
: Nu-Century Whey
Unit Size
: 25 kg
Packaging Type
: 25 kilogram net weight Kraft paper bags with a polyethylene liner
Product Origin
: United States
Nu-Century Whey is a homogeneous, free-flowing powder manufactured from the ingredient portion that remains after the ultrafiltration of fresh fluid whey.

The product's color ranges from light cream to cream with a bland odor and flavor. Nu-Century Whey has a slightly lower protein content and a higher lactose content than regular whey and can be used in a variety of processed food and bakery applications to impart better browning characteristics to the finished product.

Analytical Information / Typical
Protein: (N*6.38) as is 3.5%
Fat: <1.0%
Ash: 8.5%
Moisture: 4.5%
Carbohydrates, as lactose: 83.0%
pH (10% solution): 6.1%
Titratable acidity: 0.12%
Scorched particles: 7.5 mg

Microbiological / Typical
Standard Plate Count: <10,000/g
Coliform: <10/g
Yeast: <30/g
Mold: <30/g
Salmonella (in 375 grams): Negative

Recommended labeling: Modified whey or whey solids

Packaging and Storage Information: Available in 25 kilogram net weight Kraft paper bags with a polyethylene liner. Dairy products are hygroscopic and will absorb odors.

Storage in a cool, dry environment below 85°F. and below 65% relative humidity is recommended for maximum shelf life stability.