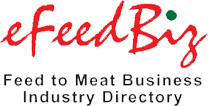 FORALL DK OLUS
Contact Details
Company Name
Feed & Grow International Co., Ltd
Contact Person
Feed & Grow
Telephone
86 - 25 - 84798823
Fax
86 - 25 - 84799802
Town/City
Nanjing
State/Province
Jiangsu
Country/Location
China
Postal Code
-
Street Address
Room 1011, No. 99 Changjiang Road, Changjiang Trade Mansion
Website
Product Name
: FORALL DK OLUS
Unit Size
: 1 kg
Packaging Type
: 25kg per bag
Product Origin
: China
DK PLUS represents the latest advancement in functional feed products. it is a raw protein-based ingredient that was developed by FORALL to meet current market demands, utilizing advanced technology and based on sound scientific principles. The produce was designed to provide nutritional calue shile minimizing the need for supplemental medications.

Ingredients Analysis(%):
Protein ≥10 Ash ≤6
Fat ≥8 Glycoconjugate ≥35
Moisture ≤8 Carrier ≤25

Mechanism:
By means of gastrointestinal pernicious bacteria infection control and the strengthening of the organism's immune system, DK PLUS improves the non-specific immunity of livestock and poultry, enhances the prophylactic power of the animal, and improves the growth and quality of livestock and poultry. DK PLUS enhances the cost performance of fodder, and reduces the usage and dependence on medication during growth.
Product characteristic:

1. An excellent source of milk protein, it helps to reduce the use of soybean meal and other protein ingredients, as well as the addition of medications. It improves feed digestibility and provides better nutrition and optimum health for the animal.

2. The nutrients are produced by a combination of natural physical extraction and chemical enzyme production, inaccordance with the intrinsic content of the material, resulting in excellent physiological function of the products.

3. DK PLUS effectively promotes the growth of beneficial bacteria in the intestina-tract, and improves the function of the intestine as well. It decreases waste excretion from animal feces, thereby reducing water and environmental pollution.

4. DK PLUS can protect the animal's liver by reducing the quantity of compounds that are being detoxified in the liver and the toxic metabolic products that are produced.

5. The stability of DK PLUS is good, thanks to the independent digestive enzyme action that occurs. As well, the nutrients produced do not decompose during processing and storage.

6. DK PLUS compensates for the lack of prozymogen in poultry and improves the nutrient absorption rate. It also improves growth and prevents diarrhea.

7. DK PLUS contains no pharmacological agents, it is not incompatible with other materials, and it is a nutritionally effective "green" raw material, WITH no residual pollution.