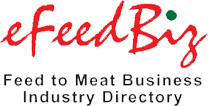 Carbovet
Contact Details
Company Name
Pancosma S.A.
Contact Person
Jennifer Maurin
Telephone
41 - 22 - 9298452
Fax
41 - 22 - 9298495
Town/City
Le Grand-Saconnex
State/Province
(Genève)
Country/Location
Switzerland
Postal Code
CH-1218
Street Address
Voie-des-Traz 6
Website
Product Name
: Carbovet
Unit Size
: 25 kg
Packaging Type
: 1,000 Kg pallet
Product Origin
: France
Vegetal charcoal is one of nature's purest ingredients. The product Carbovet® is a thermo-structured (non-activated) vegetal charcoal made from specially selected French oak.




UNIQUE CHARACTERISTICS
Carbovet® is the result of a specific carbonization process that gives it a unique structure, with a large adsorption surface area and large pores. Carbovet® can be used in all animal feed and whatever the age of animal.