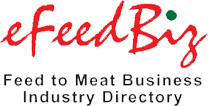 L-Lysine Monohydrochloride
Contact Details
Company Name
Ajinomoto Co Inc
Contact Person
- -
Telephone
81 - 3 - 52508140
Fax
81 - 3 - 52508270
Town/City
Chuo-Ku
Country/Location
Japan
Postal Code
104-8351
Street Address
15-1 Kyobashi 1-Chome
Website
Product Name
: L-Lysine Monohydrochloride
Unit Size
: 25 kg
Packaging Type
: 25kg in a bag
Product Origin
: Thailand
Product Name:
L-Lysine Monohydrochloride

Chemical formula:
C6H14N2O2 . HCl

Physical description:
White to pale yellow crystal

Commercial guarantee:
78% Lysine, Minimum

Nutritional value (for informational uses only):
ME poultry, kcal/kg 3990
DE swine, kcal/kg 4655
ME swine, kcal/kg 4470
NE swine, kcal/kg 3450

Recommended inclusion rate*:
Poultry 0.5 to 3.5 kg/ton of feed
Swine 0.5 to 3.5 kg/ton of feed

*Recommendations may vary depending upon the raw material used in the formula and production stage of animal. Range of supplementation commonly used in practical diets. Do not represent maximum or minimum inclusion level.