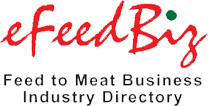 VevoVitall®
Contact Details
Company Name
DSM Nutritional Products Asia Pacific Pte Ltd.
Contact Person
Christos Antipatis
Telephone
65 - 66326612
Fax
65 - 66326600
Town/City
Singapore
State/Province
-
Country/Location
Singapore
Postal Code
059763
Street Address
2 Havelock Road, #04-01
Website
Product Name
: VevoVitall®
Unit Size
: 25 kg
Packaging Type
: 1000 kg, 25 kg bag and 1000 kg big bag
Product Origin
: Netherlands
VevoVitall® is an ultra-pure grade of benzoic acid developed specifically by DSM Special Products for use as an additive in pig feed. The use of an innovative purification technique results in a high-quality product with a guaranteed assay of at least 99.9%.

VevoVitall® is a solid non-corrosive acid, occurring naturally in many fruits and berries. Its low odor level makes it user friendly, and the active component, benzoic acid, has long been generally recognized as safe (GRAS) by the FDA. This makes it ideal for compound feed, concentrate and home-mix formulators.

Animal trails using VevoVitall® to acidify piglet feeds consistency show improved feed performance overall (weight gain and feed efficiency), and a lower frequency of diarrhea. Benzoic acid and its salts have been used for many years as preservative agents by the food industry, and in some countries also as silages additives due to its strong efficacy against various bacteria, yeasts and moulds. Acting as an acidifier in the feed, VevoVitall® can reduce ammonia emissions by up to 30%.

VevoVitall® has been approved by the European Authorities in Commission Regulation (EC) No. 877/2003 after extensive testing of its efficacy and safety by independent international scientific institutes.