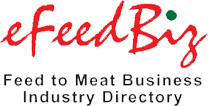 B-TRAXIM®
Contact Details
Company Name
Pancosma S.A.
Contact Person
Jennifer Maurin
Telephone
41 - 22 - 9298452
Fax
41 - 22 - 9298495
Town/City
Le Grand-Saconnex
State/Province
(Genève)
Country/Location
Switzerland
Postal Code
CH-1218
Street Address
Voie-des-Traz 6
Website
Product Name
: B-TRAXIM®
Unit Size
: 1 kg
Packaging Type
: 25 kg bags
Product Origin
: Canada
Trace elements are essential nutrients for animal nutrition and health but their inorganic forms are absorbed poorly by animals. This may result in insufficient supply and consequently impaired animal performance.
Based on our experience and knowledge in chemistry, feed technology and mineral nutrition, Pancosma has developed organic trace elements with unique structures and properties to improve absorption of trace elements and increase performance of animals.




High quality and high bio-availability sources of zinc, copper, iron, manganese and selenium are available from the B-TRAXIM
®
range:
B-TRAXIM
®
2C, B-TRAXIM
®
TEC, B-TRAXIM
®
Se and B-TRAXIM
®
YES offer higher mineral absorption, improved mineral status and higher performance.
B-TRAXIM
®
2C: chelates of glycine
B-TRAXIM
®
2C is a range of glycine chelates combining a unique chemical structure with innovative technology.
Advanced production technology makes B-TRAXIM
®
2C a unique free-flowing, dust-free and odourless form. Recent research highlights high stability and solubility of this product, even in adverse conditions, to guarantee optimal efficiency of trace element supply. I
ron, zinc, copper and manganese forms of B-TRAXIM
®
2C show higher absorption and greater impact on zoo-technical performance in many species, compared to other types of trace elements.
B-TRAXIM
®
TEC: chelates of soya


B-TRAXIM® TEC products are soya protein chelates
. Mineral elements in B-TRAXIM
®
TEC are bound to protein fractions with very low molecular weights obtained from enzymatically hydrolyzed soya protein (they are also called proteinates). These sources of trace mineral (iron, zinc, copper and manganese) demonstrate good flowability, optimal particle size distribution, and are dust free.

These properties result in
B-TRAXIM
®
TEC ensuring higher absorption than other sources of trace elements. Compared to inorganic forms, these result in better mineral status of animals and increased performance.
Every day, many food production animals face multiple causes of stress (diet change, adverse temperature, handling, etc …) that may have an impact on performance or health.



As an anti-oxidant, selenium plays an important role in the immune system and against oxidative stress. Selenium can alleviate the effects of stress and help maintain high animal performance, which explains high profile interest among nutritionists.




Pancosma has selected, developed and combined unique sources of selenium into products that are highly absorbed
into the antioxidant system, maximizing efficiency of use, reducing oxidative stress
and maintaining high performance levels, even during stress periods. Two selenium ranges are available: B-TRAXIM
®
Se and B-TRAXIM
®
YES.