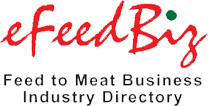 SUCRAM®
Contact Details
Company Name
Pancosma S.A.
Contact Person
Jennifer Maurin
Telephone
41 - 22 - 9298452
Fax
41 - 22 - 9298495
Town/City
Le Grand-Saconnex
State/Province
(Genève)
Country/Location
Switzerland
Postal Code
CH-1218
Street Address
Voie-des-Traz 6
Website
Product Name
: SUCRAM®
Unit Size
: 1 kg
Packaging Type
: 25 kg bags
Product Origin
: Switzerland
For higher animal performance and economic benefits, intake of compound feed has to be immediate and maximized. High intensity sweeteners make feed more attractive, and Pancosma developed a specific range of sweetening taste-enhancers: SUCRAM®.
SUCRAM
®
, a patented brand


SUCRAM
®
is the patented, intimate combination of high intensity sweetener with potentiators and enhancers, within an atomized ISO-FUSION Technology
®
particle
(a micro-sized particle in which the proportions are constant and homogeneous). For more than 20 years, trials and on-farm results have shown its proven performance.
SUCRAM
®
3D


SUCRAM
®
3D provides a three-dimensional (3D) sensation for extra performance: gustatory, olfactory and mouth feel. It creates an enhanced sensorial experience, bringing together all sensations associated with sweet and aromatic tastes, and mouth feel stimulations, to increase efficacy and animal responses.
SUCRAM
®
N-3D "Natural"


For a natural and all species option, Pancosma was the first company to offer a product based on a natural high-intensity sweetener of plant origin. Being natural, SUCRAM
®
N-3D is allowed for all animals throughout Europe.