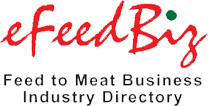 BERGAZYM
Contact Details
Company Name
Berg+Schmidt Asia Pte Ltd
Contact Person
Glenn Riemer
Telephone
65 - 67667955
Fax
65 - 67695066
Town/City
Singapore
Country/Location
Singapore
Postal Code
609917
Street Address
No. 1, International Business Park, The Synergy, #09-04
Product Name
: BERGAZYM
Unit Size
: 0 g
Packaging Type
: /
Product Origin
: Malaysia
BERGAZYM, the multi-enzyme system

Certain feed components rich in nutrients are surrounded by substances that cannot be broken down and digested by the animals' digestive systems.

Feed enzymes complement and assist the body's own digestive enzymes and thus permit better utilization of the nutrients. BERGAZYM has particularly good heat and pH stability, achieved by a special microgranulation technique. As a component of modern feed compounds our enzyme complex ensures rapid and complete digestion.