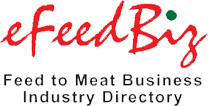 Enhalor Phytase
Contact Details
Company Name
Beijing Enhalor Biotechnology Co, Ltd.
Contact Person
Amanda Liu
Telephone
86 - 10 - 62142592
Fax
86 - 10 - 62122177
Town/City
Beijing
Country/Location
China
Postal Code
100081
Street Address
2nd Floor, Kehaifulin Building, No 12, Zhong Guan Cun South Street, Haidian District
Website
Product Name
: Enhalor Phytase
Unit Size
: 20 g
Packaging Type
: 20kg per carton or bag
Product Origin
: China
Enhalor Phytase can hydrolyze phytic acid, release phosphorus and nutrients attached by Phytic acid such as minerals, protein and starch etc., thus improve the utilization of nutrients.

Why do we use Enhalor Phytase?
1. In many vegetable feedstuffs, 50-80% of total phosphorus exists in the form of phytate phosphorus. The utilization of phytate phosphorus by single stomach animal does not exceed 30%.

2. Phytate Phosphorus in animal excrement and urine pollutes environment.

3. Phytic acid can inhibit nutrient digestion, and decrease the utilization of many nutrients.

4. Reduce the negative effects resulting from unstable quality of dicalcium phosphate and bone meal.

5. Release more free space of formulation. Decrease feed cost, and improve the comprehensive benefits.

Specification and Properties of Phytase
1. Select high-efficient enzyme producing microbe
2. Adopt unique technology of pelletization and stabilization
3. Content: 5000U/g
4. Keep the pelleting temperature under 80℃, if phytase is used in the pelleted feed

Suitable Condition
Animals: poultry, swine, duck   
Feeds: compound feed, concentrated feed, premix

Species Phytase 5000 Substitutable dicalcium
phosphate
Laying hen 60 50% - 100%
Raising hen 100 50% - 75%
Laying breeder 60 50% - 75%
Raising breeder 100 50% - 75%
Finishing pigs/
breeding sows 100 50% - 75%
Broiler 100 50% - 75%
laying duck/
breeding duck 80-100 50% - 75%
Raising duck/
Raising breeding duck 100 50% - 75%
Finishing duck 100 50% - 75%

Convert the dosage with the corresponding proportion while adding into concentrated feed and premix

Notice:
1. In compound feed, premixing the Huiduolin according to the proportion of 1:10, and 1:5 in concentrated feed
2. Store hermetically immediately after open.
3. Keep from moisture and store in shady, cool and dry place.

Package: Phytase 5000,20Kg/carton or bag
Expiry:   One year under cool temperature.