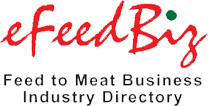 FINASE®
Contact Details
Company Name
AB Enzymes GmbH Singapore Branch
Contact Person
- -
Telephone
65 - 66310820
Fax
65 - 66310828
Town/City
Singapore
Country/Location
Singapore
Postal Code
609927
Street Address
No25 International Business Park, Unit 04-01 German Centre
Website
Product Name
: FINASE®
Unit Size
: 20 kg
Packaging Type
: 20 Kg PE Bag
Product Origin
: Finland
FINASE® - Use of Endogenous Plant Phosphates instead of Scarce Raw Phosphates

In many grain diets, in particular in corn/soy diets, phosphates exists in a bond (phytate) which is not available to monogastric animals. The quantity and effectiveness of plant phytases and phytases produced in the intestinal tract are too low to make phytate-bound phosphate available to animals in sufficient quantity. Phytase liberates phytate bound phosphorus which than can be absorbed by the animal. If no phytases of microbial origin are added, highly digestible phosphorus sources would be required to cover the phosphorus requirement of animals. Endogenous phosphates would be excreted for the most part

The essential aim of using phytases is therefore to relieve the environment by reducing this phosphorus excretion.

The aspect of saving resources however is becoming increasingly important. The use of phytases can considerably reduce the addition of scarcer and increasingly more expensive raw phosphates.

Our FINASE® products with different phytase concentrations improve the digestibility of endogenous plant phosphorus. Thus they make a material contribution to environmentally friendly animal nutrition which saves resources.