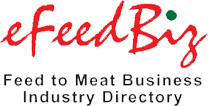 GREENLINE POULTRY 2005
Contact Details
Company Name
Trouw Nutrition
Contact Person
Bianca Bouwman
Telephone
31 - 341 - 371611
Fax
31 - 341 - 371600
Town/City
Putten
State/Province
-
Country/Location
Netherlands
Postal Code
3881
Street Address
Nijverheidsweg 2
Website
Product Name
: GREENLINE POULTRY 2005
Unit Size
: 25 kg
Packaging Type
: Multilayer Paper Export Bag with PE liner
Product Origin
: Netherlands
Trouw Nutrition International is the leading premix manufacturer in Western Europe and produces premixes in more than 21 countries over the world, enough to produce 46 million ton of compound feed.

As Europe will ban the growth promotors from animal nutrition because of the growing concern for bacterial resistance for frequently used antibiotics (also at low levels) and the risk of transmission of bacterial infections from animals to humans.
Trouw Nutrition International has, on its dedicated research of the past 7 years, developed an alternative to these growthpromotors.

GREENLINE POULTRY 2005 has a proven track record of cost effective application in broiler production.

Typical specifications
GREENLINE POULTRY 2005 consists of organic natural products.

Export characteristics
Packaging : 25 Kg multilayer paper export bag with PE liner
Origin : European Union (NL)
Producer : Trouw Nutrition Nederland
Payload : 20 MT (20' container)
Shelf life : 9 months after production
Storage : In a dry, cool and dark place

Directions for use
This is a Trouw Nutrition premix with an inclusion rate of 0.3% in final feed.

Trouw Nutrition Hifeed's feed formulation department will supply you with a customised mixing direction to ensure the lowest feed cost against optimal animal performance. Send your raw material specifications to: feed.formulation@nutreco.com and you will receive a nutritional advice as soon as possible.