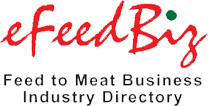 PoultryStar® sol
Contact Details
Company Name
BIOMIN Singapore Pte. Ltd.
Contact Person
Justin Tan
Telephone
65 - 66318008
Fax
65 - 62754743
Town/City
Singapore
Country/Location
Singapore
Postal Code
159471
Street Address
3791 Jalan Bukit Merah #08-08, E-Centre@Redhill
Website
Product Name
: PoultryStar® sol
Unit Size
: 600 g
Packaging Type
: Available in 100 g, 300 g, 500g and 600 g aluminium sachets
Product Origin
: Singapore
PoultryStar® sol is designed to improve gut health and to make day old chicks and birds of all ages more resistant to pathogens, which leads to improved parameters and increased profits. The use of PoultryStar® sol is especially beneficial to develop the flora in poultry during phases of intestinal stress or times of high pathogenic challenge.
PoultryStar® sol improves weight gain and feed conversion, and decreases mortality. It helps to re-establish a balanced gut microflora post antibiotic application without any negative side effects and requires no withdrawal time.

Application of PoultryStar® sol is via drinking water and it can be adapted for use in different poultry production systems and under different environments.