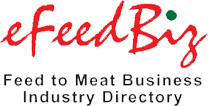 Peptide Plus
Contact Details
Company Name
Shanghai Bangcheng Biotech Co., Ltd.
Contact Person
Bao Quan Wang
Telephone
86 - 21 - 64766200
Fax
86 - 21 - 64768599
Town/City
Shanghai
Country/Location
China
Postal Code
200231
Street Address
462 Shangzhong Road
Website
Product Name
: Peptide Plus
Unit Size
: 25 kg
Packaging Type
: Packed in 25Kg / Paper Bag
Product Origin
: China
FUNCTIONS
1. Increase utilization rate of feed protein, trace element and other nutrients, which leads to reduce the percent of excellent protein feedstuff;
2. Increase animal's growth rate;
3. Enhance immunity of animal and decrease the possibility of diarrhea;
4. Improve animal's capability against all kinds of stress from feed, weather or other factors from environment;
5. Increase animal's appetite, resulting in facilitating reward of feed;
6. Promote animal's performance of reproduction;
7. Improve the quality of livestock product.

RAW MATERIAL SELECTION FOR PEPTIDE PLUS
Peptide Plus's main raw material is from deep-sea fish and other similar fish products. This is based on the following reasons:

1. The results of scientific researches in 1990's indicated that compared to yeast and whey growth factors, the effect of fish meal or fish glue from sea was the best, and which couldn't be replaced with antibiotics. The content of growth factor in fish meal or fish glue is 5~20 times more than that of other kinds.

2. It's well known that the nutrition value of fish product is the best quality of protein. Peptide released from this kind of protein is only less than casein, and it's more than silkworm pupa and all plant protein feedstuffs.

CRAFT OF MANUFACTURE AND CONTROL OF QUALITY
Peptide Plus is manufactured by enzymatic hydrolysis. Compared with some other methods it has many advantages:

i) Compared to chemical synthesis, enzymatic hydrolysis can produce a large quantity of peptide. And its substrate, reactant and reaction environment are more less dangerous;

ii) Compared to DNA recombination technique, the molecular weight of the product by enzymatic hydrolysis is more lease. In addition, the peptide products are not gene modified, so that they are easily accepted;

iii) The peptides obtained by enzymatic hydrolysis are no longer hydrolyzed in . They can be absorbed directly and exert their special beneficial physiological effects.

Being manufactured naturally, these products are friendly to animals and mankind.