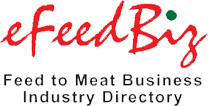 Halquinol
Contact Details
Company Name
Tetragon Chemie Pvt. Ltd. (Vetcare)
Contact Person
Dr. Rajeevalochan Dinamani
Telephone
+91 - 80 - 28462055 ( 319 )
Fax
+91 - 80 - 28461240
Town/City
Bangalore
Country/Location
India
Postal Code
560064
Street Address
IS-40, KHB Industrial Area, Yelahanka New Town
Website
Product Name
: Halquinol
Unit Size
: 25 kg
Packaging Type
: 25kg Fibre bore drum, One container minimum load
Product Origin
: India
3-CARE is a non-antibiotic, antimicrobial compound belonging to the group of Hydroxyquinolines

Acts in three ways :
Anti-fungal
Anti-bacterial
Anti-protozoal
Hence, it is the most approved growth promoter to be used in poultry

Mechanism of action :
3-Care combines with metallic prosthetic groups of enzymes and interferes with microbial pteridine biosynthesis and respirations.

Indications :
• Growth promotion
• Increased egg production
• Better FCR
• Crop mycosis
• Wet litter of entero bacterial origin

Features of 3-Care :
1.3-Care is gut acting, since it is not absorbed from the intestine. Hence, 3-Care is nontoxic.
2. 3-Care reduces motility of intestines. So, acts as anti-diarrhoeal apart from its anti-microbial property.
3. 3-Care has least resistance towards microorganisms because of its specificity against bacteria.