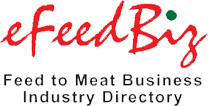 Antiquin Ethoxyquin Liquid
Contact Details
Company Name
Shanghai Renle International Trading Co., Ltd.
Contact Person
Chen Yi
Telephone
86 - 21 - 67766118
Fax
86 - 21 - 67766118
Mobile
86 - 13916604777
Town/City
Shanghai
State/Province
Shanghai
Country/Location
China
Postal Code
201612
Street Address
No.518, Building 3, 4 Floor, Xin Zhuan Road
Product Name
: Antiquin Ethoxyquin Liquid
Unit Size
: 200 kg
Packaging Type
: 200kg steel drum
Product Origin
: China
Benefits:
1. Prevent fats and oils from rancidity;
2. Retain energy and nutrition of fats and oils;
3. Protects fat-soluble vitamins and natural carotene in feed;
4. Prevent xanthophyl and pigment from destruction;
5. Prolongs shelf life for feed and ingredients.

Chemical Name: 6-ethoxy-2,2,4-trimethy1-1, 2-dihydroquinoline
Molecular formula: C14H19NO
Molecular Weight: 217.31

Specifications:
Ethoxyquin Content: >=95%
Heavy Metals (PB): <=0.001%
Arsenide: <=0.0003%
Appearance: Yellow to brown, free-flowing liquid

Packing and Storage:
Packed in 200kg/drum. Stored in shaded, dry, cool place with good ventilation.