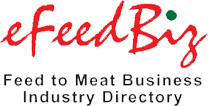 Vitamin E enhances the immune function, DNA repair, and other metabolic processes. It is also vital to animal reproduction. Protein meat from animals fed with vitamin E is known to be protected agains...
United Star Enterprises (HK) Ltd
Chiefly known for its role in blood clotting, vitamin K is also reported to be an imprtnat element in bone formation and mineralization. Inclusion of vitamin K in animal diets is vital for optimum hea...
United Star Enterprises (HK) Ltd